NEW DELHI: The recent Chinese aggressive moves in Ladakh may have its origins in ramping up of infrastructure by India in the border areas. Call it frustration as India has speeded up infrastructure work and troop deployment along the Line of Actual Control (LAC) in the past few years.
Since the areas of Daulat Beg Oldie, Galwan and Depsang have been the flashpoints of late, let's put this region in context (see map).
For instance, the Darbuk-Shyok-Daulat Beg Oldie (DBO) road in Ladakh which provides access to Depsang plain and Galwan Valley was completed by the Border Roads Organisation (BRO) exactly a year ago. It took almost 15 years for the road to be operational. Shyok is the last inhabited village. The road ends at DBO (at an altitude of 16,750 feet) near the Karakoram pass.
The 255-km road mostly runs along the banks of the Tangtse and Shyok rivers. Numerous glaciers and glaciated lakes on the Great Eastern Karakoram Range exist above the road alignment. Water form melting glaciers drains into the valley, triggering avalanches and landslides. This gives rise to the formation of Glaciated Lake Outburst Floods (GLOF). Cloudbursts and change of river flow directions are common here.
The road straddles numerous rivers and nallahs; 37 bridges had to be launched to establish connectivity. One of the bridges on the Shyok river spans 1400 feet. Micropiling technology was adopted to fortify the foundations of this bridge. It was built in a record time of 14 months. More than 1800 troops and 3500 labourers were involved in the construction of this road. Induction of manpower at these altitudes requires 21 days of acclimatisation without compromise. Work continues round the year, with continuous snow-clearance operations in winter.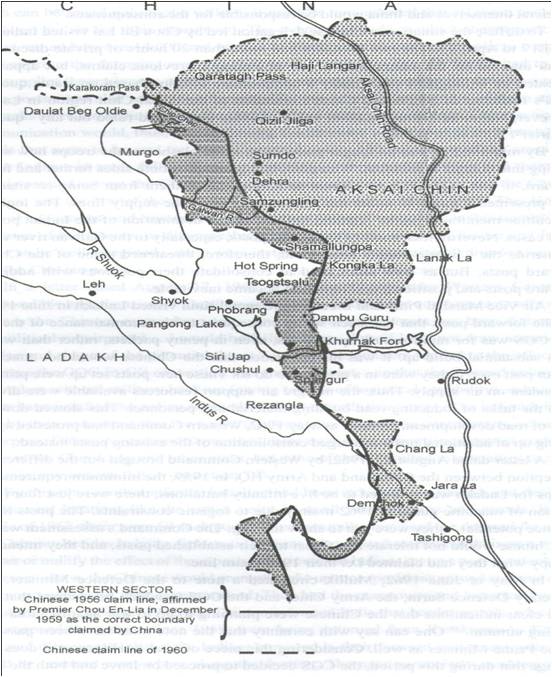 Soil stabilisation methodology has been successfully adopted for speedy construction of this road. The road is now fully connected up to DBO and 201 kilometres has been surfaced, the rest will be completed by the year-end.
India's improved connectivity (IAF's C-130J medium airlift aircraft can land at DBO airstrip) means that the Chinese no longer have a free run in the area.
BRO is constructing 61 India-China Border Roads (ICBRs) with a total length of 3346 Km (across the Himalayan frontier). Of these, 75 per cent is black top and over 99 per cent is trafficable. Only 40 km is yet to be connected.
In April 2018, only 28 roads were completed. Due to concerted efforts, five roads were completed in 2019 and 11 are being completed this year. Another nine will be done in 2021 while six more will be added by March 2022.
The overall BRO budget between 2009 and 2014-15 generally remained stagnant at around ₹ 4000 crore. It has increased in the last couple of years: ₹ 5400 crore in 2018; ₹8000 crore in 2019-20. It is likely to cross ₹10000 crore in 2020-21. Infusion of Capital Fund has also increased.
Dual purpose roads worth ₹ 2000 crore, primarily meant for movement of public, are being funded by other agencies. The Central Road Infrastructure Fund (CRIF) has given a budgetary support of ₹ 2300 crore.
And BRO continues to work in harsh terrain and adverse weather conditions, ramping up India's border infrastructure. The Chinese, who have built thousands of kilometres of roads and several civil and military airports in Tibet in the past 20 years, were complacent that India will never be able to catch up in terms of infrastructure but seeing the speed of development in Ladakh and in Arunachal Pradesh in the East, the PLA, never shy to create border incidents, may have decided to up the ante this summer. The immediate trigger it seems is India's decision to build a short but strategically important road in the Galwan Valley in the past few weeks, sources point out.